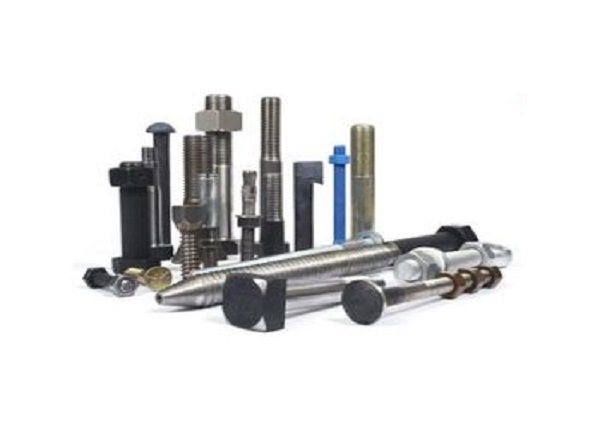 Get Quote's
Hot forged fasteners are a type of fastener that is manufactured through a process called hot forging. In this process, a piece of metal is heated to a high temperature and then shaped or moulded into the desired shape using a forge or press. The high temperatures and pressure used in the hot forging process give hot forged fasteners unique properties that make them ideal for certain applications.
One of the main benefits of hot forged fasteners is their strength and durability. The hot forging process allows for the creation of fasteners with a high level of density and a more consistent grain structure, which results in improved tensile and yield strength. Hot-forged fasteners are also able to withstand higher levels of stress and fatigue, making them well-suited for use in high-stress environments such as construction and automotive manufacturing.
In addition to their strength, hot-forged fasteners also have excellent corrosion resistance. The high temperatures and pressure used in the hot forging process helps to eliminate any impurities or defects in the metal, which can lead to corrosion. Hot forged fasteners are also often coated with a protective layer to further improve their corrosion resistance.
Hot-forged fasteners are also known for their precise tolerances and consistent dimensional accuracy. The hot forging process allows manufacturers to create fasteners with very tight tolerances and consistent dimensions, which is important in applications where precision is critical.
Overall, hot forged fasteners are a strong and durable option that is well-suited for use in high-stress environments and applications where precision is important. They offer excellent corrosion resistance and precise tolerances, making them a reliable choice for a wide range of applications.
Hot forged fasteners are available in a wide range of sizes and dimensions to meet the needs of different applications. The size of a hot forged fastener is typically determined by its diameter and length, with diameters ranging from just a few millimetres up to several inches. Length can also vary significantly, depending on the application's specific requirements. In addition to these standard dimensions, hot-forged fasteners can be custom-made to meet specific size and shape requirements.
Our company takes great care in packing hot forged fasteners to ensure that they arrive at their destination in the best possible condition. We use high-quality materials such as bubble wrap and foam sheets to protect the fasteners from damage during transit. We also properly secure the fasteners in their packaging using straps, bands, or other restraints. We track and label each shipment to ensure that it is delivered safely and on time. Our goal is to provide the best possible packing and shipping services for our hot forged fasteners.
Hot Forged Fasteners Specification :
Standard
IS, ANSI, ASTM DIN, ISO, JIS, GB, ASME, BS, UNI and all International Standards
Threads:
BSF, UNF METRIC, UNC, BSW or as required
Standard
ANSI – American National Standards Institute

SS Stud Bolt length are defined in ASME B16.5 standard
ANSI B 28.2.4 1M
ANSI B 18.2.4 2M
ASME B18.5
SS Hex nuts are defined in ASME B18.2.2

DIN:DIN 933, DIN 931, DIN 970, DIN 934

UTS – Unified Thread Standard : UNF, NPT, NPTF, UNS, UNC, UNEF

ISO – International Organization for Standardization ISO 4033, : ISO 4032, JIS standards

Fasteners/ Bolts Size
M10, M4, M16, M36 M2.5, M6, M30, M12, M8, M14, M2, M3, M20, M24, M5 to M160
Length
3 mm to 200 mm
Head drive:
Phillips, Slotted, Phillips/Slot, Six-Lobe etc
Test Certificate
as per EN 10204 / 3.1 Manufacturer Test Certificate
Finishing
Zinc white, (yellow, black, blue), black oxide,
Dacroment, Geometry, plated zinc-nickel, anodizing, nickel plated, Stainless steel: Passivated
Self-Colour, Bright Zinc Plated (BZP), Hot Dip Galvanised (HDG), Sherardized, Stainless Steel, some special one like DACROMET and Mechanically Applied coating
raw materials of Source
JSPL, Usha Martin, Tata Steel, Mukund Steel, RINL, Dhamm Steel etc.
Form
Square, Hex, Threading as per Gauge, Round Etc.
Process of Production
M2-M24: Cold Froging, hot forging M24-M100, machining and CNC for Customized connecting element
Surface Coating

Xylon Coated Fasteners
Phosphate Coated Fasteners
Hot Dipped Galvanizing Coated Fasteners
Teflon Coated Fasteners
Zinc Coated Fasteners
Cadmium Coated Fasteners
Ptfe Coated Stainless Steel Fasteners

Packing
IN BULK: pallet, canton, carton / Small Boxs / pallet or customer request
Range Of Precision And Commercial Fasteners :
Diameter
Length (mm)
Cold Forged
Hot Forged
M04
6 to 40
—-
M05
8 to 75
—-
M06
8 to 100
—-
M08
10 to 100
—-
M10
15 to 300
25 to 300
M12
20 to 300
35 to 400
M14
25 to 300
40 to 400
M16
25 to 300
40 to 3000
M18
25 to 300
50 to 3000
M20
30 to 300
50 to 3000
M22
30 to 300
60 to 3000
M24
40 to 300
60 to 3000
M27
50 to 300
60 to 3000
M30
60 to 300
60 to 3000
M33
—-
70 to 1500
M36
—-
80 to 1500
M39
—-
100 to 1500
M42
—-
100 to 1500
M45
—-
100 to 1500
M48
—-
100 to 1500
M52
—-
100 to 1500
M56
100 to 1500
M60
—-
100 to 1500
M64
—-
100 to 1500
M72
—-
100 to 1500
M80
—-
100 to 1500
Features:
High strength
High resistance to pitting, crevice corrosion resistance
High resistance to stress corrosion cracking, corrosion fatigue and erosion
Good sulfide stress corrosion resistance
Low thermal expansion and higher heat conductivity than austenitic steels
Good workability and weldability.
High energy absorption.
Dimensional accuracy
Excellent finish
Durable
Leak proof
Thermal resistance
Chemical resistance
Applications :
use in Instrumentation
use in Hydraulic & Pneumatic system
use in Automotive industries
use in Structural Purposes
use in Medical
use in Pharmaceutical
use in Economizers
Use in Condenser
Use in Furniture industries
Use in domestic applications
Use in bus body
Use in fencing
Use in Pulp and paper
Use in Offshore construction
Use in Food and pharmaceutical processing
Use in Desalination and wastewater projects
Use in Electrical Submersible Pump
Why Choose Us :
we are able to deliver on time for all grades of Brass Pipe . Our stock house always has storage capacity for keeping lots of order from our clients. We make sure that the packaging of ordered materials is done in the best way.
Although lots of options are available in the market, we still stand apart in the market in the field of manufacturing, packaging and export of our products. What really makes us different from others is our commitment to quality. With a vast experience of over four decades in manufacturing of pipes and tubes, we have great expertise and technical edge for the manufacture.