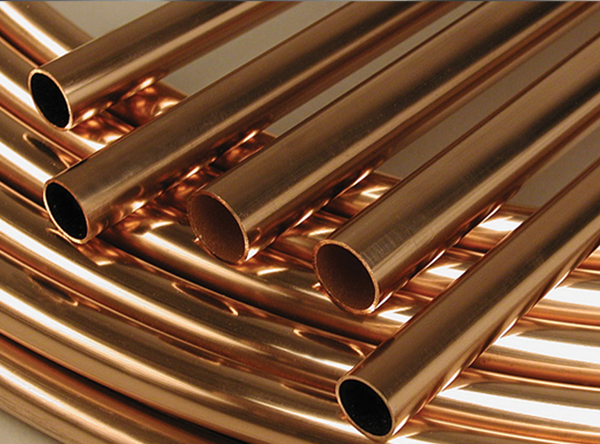 Get Quote's
Cupro Nickel Tube Manufacturers Supplier Stockist and Exporter
We stock large quantities of the Cupro Nickel Tube in both seamless & welded at all time in our stock house. We supply the material to all big and small parties at any time they need. We export the Cupro Nickel Tube to all parts of the world. Our wide network and very good contact with supply chain managers enable us to deliver our products at any part of the globe. We provide a wide range of dimensions for the Cupro Nickel Tube and pipes so that they can fit to any size and shapes.
We ensure that the clients get the best product at the cheapest cost from us. We make sure that the order is delivered at the right time in the right place. We have built trust over the years for our best quality services and always look forward to build ling term business relationship with our clients. We are committed to quality and service. We offer Cupro Nickel Tubes with 95/5, 90/10 & 70/30 mean that it is combination of Copper with 30% nickel, Copper with 10% nickel , Copper with 5% nickel. We are leading Cupro Nickel Tube suppliers in the industry. We Cupro Nickel Tube to all parts of the world. Our Cupro Nickel Tube are fabricated from the high quality raw materials. Hence they are very much durable.
Features :
High strength
High resistance to pitting, crevice corrosion resistance
High resistance to stress corrosion cracking, corrosion fatigue and erosion
Good sulfide stress corrosion resistance
Low thermal expansion and higher heat conductivity than austenitic steels
Good workability and weldability.
High energy absorption
Excellent finish
Durable
Specifications :
| | |
| --- | --- |
| Grades: | 95/5, 90/10 & 70/30 |
| Size: | 3mm O.D to 75mm O.D. with wall thickness of 0.5 mm to 20 mm |
| Form | Round, Square, Rectangular, Coil, U Tube, |
| Length | As per customer's requirement (Maximum upto 7 meters) |
| End | Plain End, Bevelled End |
| Type | Seamless / ERW / Welded |
| Surface | Black painting, varnish paint, anti rust oil, hot galvanized, cold galvanized, 3PE |
| Certification For Mild Steel | Mill Test Certificate as per EN 10204 / 3.2B |
| Dimensional Tolerances | IS: 1239 (Pt I) – 2004, Equivalent to BS – 1387 / 1985 |
| OD Range | 1.250″ – 6.000″ (30-150mm) |
| Wall Range | 0.095″ – 1.000″ (.2.5-25mm) |
Chemcial Composition :
Classification
Class
Chemical Composition (%)
Related Standards
Cu
Zn
Pb
Fe
P
Sn
Ni
Mn
Al
As
Other
ISS
KS
JIS
ASTM
BS
DIN
Tough Pitch
Copper
1
99.9
min
ETP
D 5301 C1100
H 3300
C1100
B 188
C 11000
2871
C101
C102
1787
ECU58
ECU57
Phosphorus
Deoxidized
Copper
Low
Residual
99.9
min
0.004-
0.012
DLP
D 5301 C1201
H 3300
C 1201
B 75
C 12000
2871
C106
1787
SW-CU
High
Residual
99.9
min
0.015-
0.040
DHP
C1220
C1220
C12200
C106
SF-CU
Phosphorus
Deoxidized
Arsenic Copper
High
Residual
99.9
min
0.015-
0.040
0.015-
0.040
DPA
C1420
C1420
C14200
C107
CuAsp
Dimension Tolerence :
Material
Ultimate Tensile Strength1000 psi (MPa)
Yield Strength 0.5% Ext.under Load 1000 psi (MPa)
YElongation % in 2 in.
Fatigue Strength (10×7 cycles) 1000 psi (MPa)
Burst Pressure* 1000 psi (MPa)
Copper-brazed Steel
48-55 (0.330-0.380)
28-34 (0.190-0.235)
30-40
30 (
0.210)
19.5
(0.135)
C12200-Phosphorus deoxidized Copper
32-38 (0.220-0.265)
10-14 (0.070-0.100)
45-60
10
(0.070)
12 (
0.083)
C70600-Copper Nickel 90-10
48-54 (0.330-0.370)
16-22 (0.110-0.150)
40-55
15
(0.100)
19 (
0.130)
Mechanical Property :
Classification
Temper
Designation
Tensile Test
Hardness Test
Outside
diameter
(mm)
Thickness
(mm)
Tensile
Strength
Kgf/mm2
Elongation
(%)
Thickness
Rockwell Hardness
HR30T
HR15T
Tough Pitch
Copper
0
C11000
5-150
0.5-30
26max
25min
50max
–
1/2H
5-150
0.5-25
–
–
–
–
H
5-100
0.5-6
23-28min
3-20min
65-80min
–
40min
0.4min
–
60max
Phosphorus
Deoxidized
Copper
Applications :
Use in Heat Exchangers
Use in Instrumentation
Use in Hydraulic & Pneumatic system
Use in Nuclear Power Plants
Use in Automotive industries
Use in Aerospace
Use in Medical
Use in Pharmaceutical
Use in Oil coolers
Use in Economizers
Use in Condenser
Use in LNGs
Use in Pulp and paper
Use in Offshore construction
We have long experience in the business of manufacturers of Cupro Nickel Tubes. We have established state of the art manufacturing facilities and have the best technology available for the manufacturing process along with the best technical staff. Our raw materials are selected and purchased after a vigorous quality control check has been done by our research team. So having all these factors on our sides we ensure that all our clients whether small business owners or big parties should get the best possible deal from us. We strive to build excellent professional relationship with all our clients. Our objective is to provide excellent services to our clients. We understand that for our vision of growth we have to deliver the best quality Tubing Products and services consistently. Our constant endeavor is to excel in all the aspects of manufacturing, packaging, shipment and export of the Cupro Nickel Tube.